📕In February, all K-5 students & staff will be participating in the 1 School, 1 Book program to kick-off World Read Aloud Day on Feb. 2nd.📕 This means we will all be reading the same book outside of school hours! Each chapter has been recorded so early readers can follow along! Daily trivia & prizes! Book delivery coming soon!The Clinton Public Library is joining us in this event, and we are super excited to support a community that reads!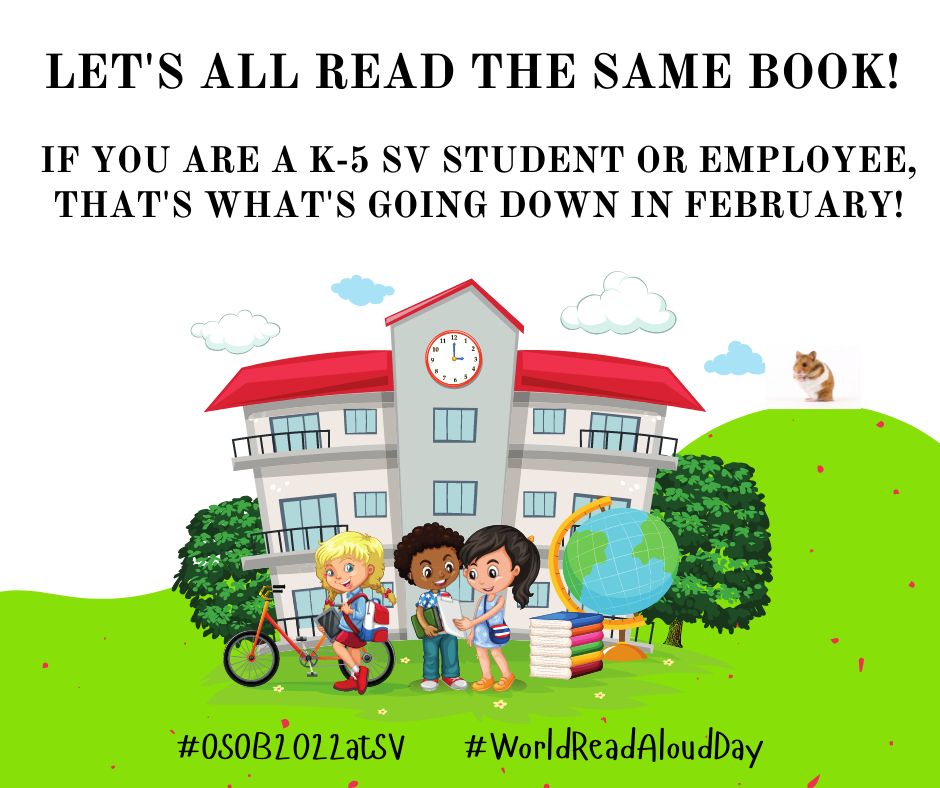 Please help us contain this virus by wearing masks on school buses and at school. We need everyone's cooperation to end this spread of the virus.

Please be reminded that masks are required to be worn at all times on school buses. This is a federal mandate which we are obligated to adhere to.

Weather conditions for tomorrow morning look to be very cold! A wind chill advisory is in effect as temps could "feel like" between -10 and -20 degrees in the early hours. With that being said, SVCS will operate on a 2-Hour Delay tomorrow.

📕WE'VE BEEN KEEPING A SECRET!📕To kick-off #WorldReadAloudDay, we are sending the same book home (for keeps!) w/every K-5 student & school employee! 📚It's called the One School, One Book program, and we are super excited for February! #OSOB2022atSV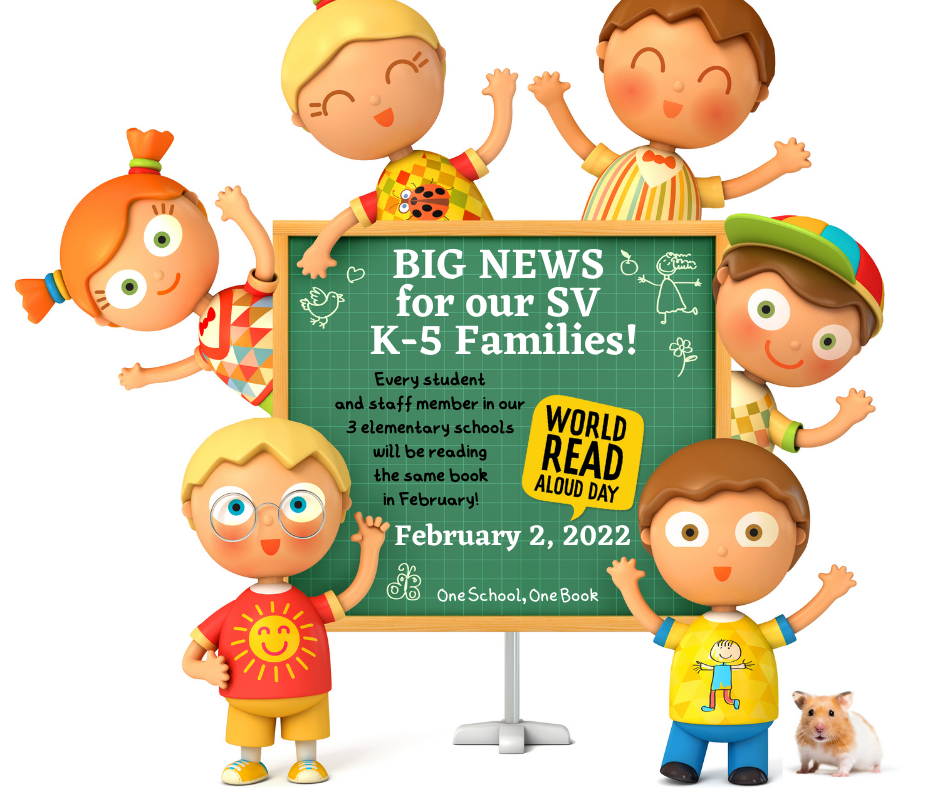 Please see attached message from Superintendent Chapman regarding modifications to contact tracing at South Vermillion.
https://5il.co/14le8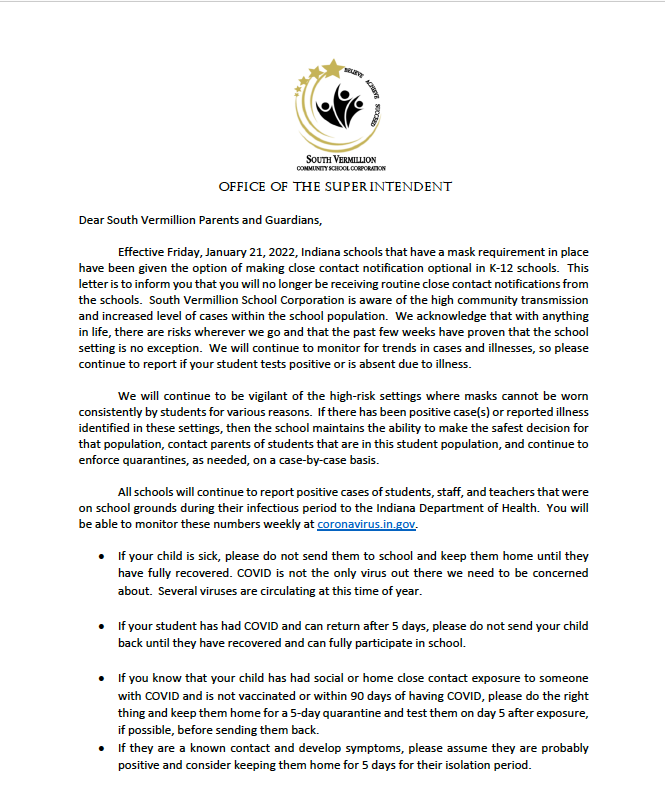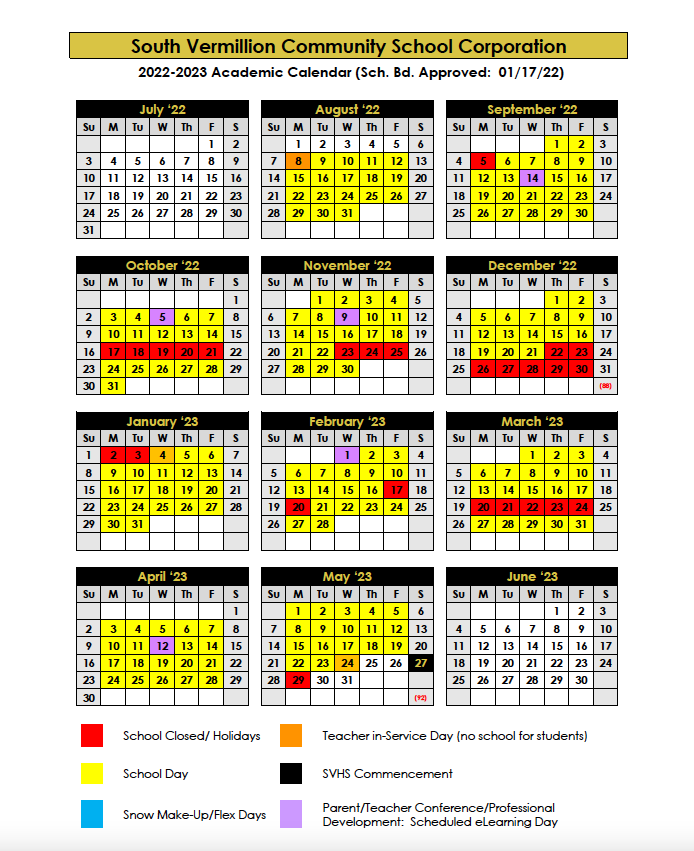 Clarification on Monday's School Bd. Meeting. The intent for the mtg is to allow Bd. members to attend virtually. The meeting is "open" and patrons may attend. Masks will be required.

See you on Monday!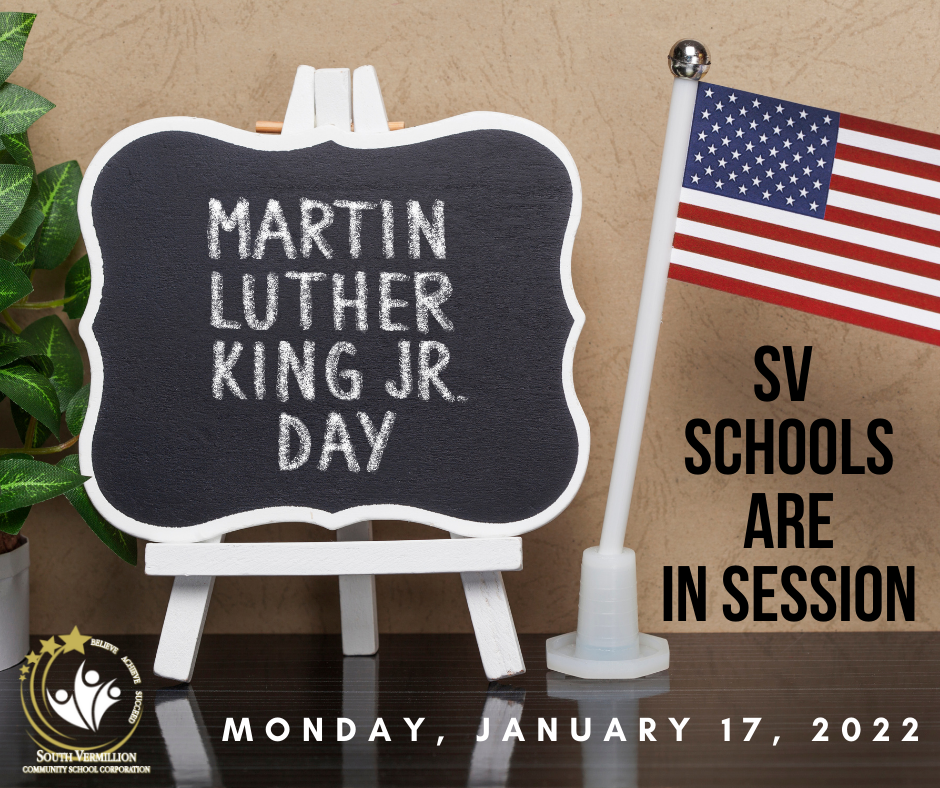 Due to increased positive COVID cases and with the county metric in "RED", Monday's School Bd. Mtg. will be virtual/live streamed.

With the rise in COVID numbers in our community, bus passes will not be issued. Students are to ride the bus they have been assigned. By following this protocol, are able to contact trace our buses efficiently and accurately. Thank you for understanding! ~SV Transportation🚌

Vermillion County COVID status has been updated to Red🚨. Please see updated guidance from Mr. Chapman.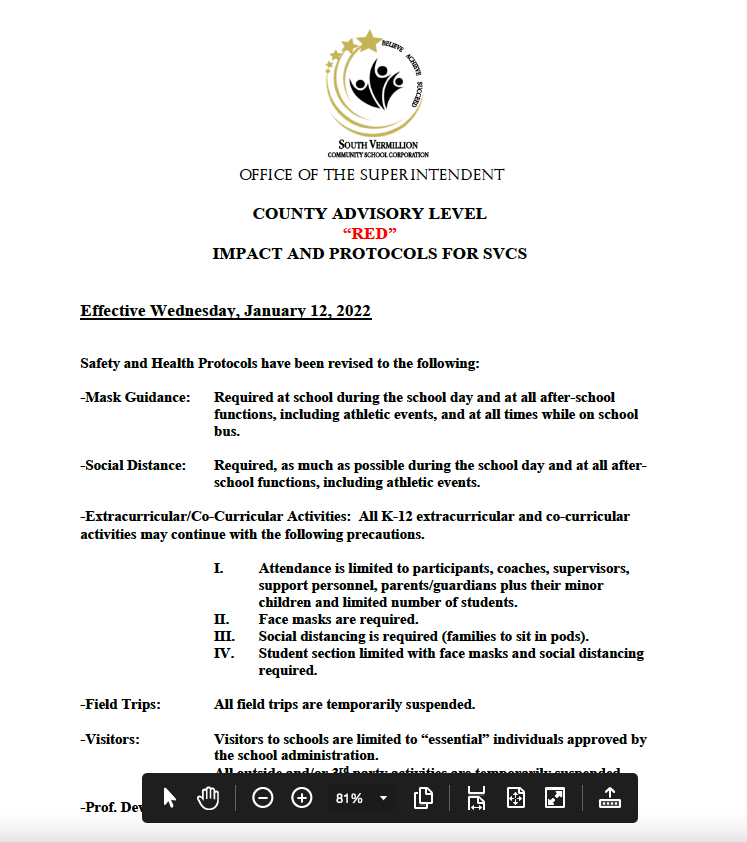 Due to the cold temps/wind chill forecast for the overnight and early morning hours, SVCS will operate on a 2-Hour Delay tomorrow. This also means that we will not have our early release and will dismiss at the normal time.

Welcome Back! SVCS is still mask mandating. Be sure students riding school buses properly wear a face mask while on the bus. For the health and safety of all students, thank you for cooperating with us on this important matter.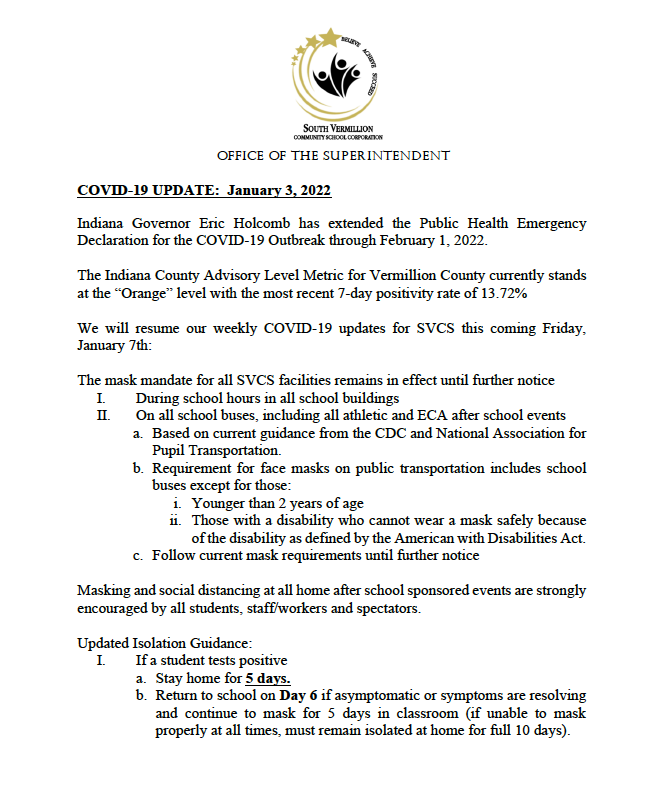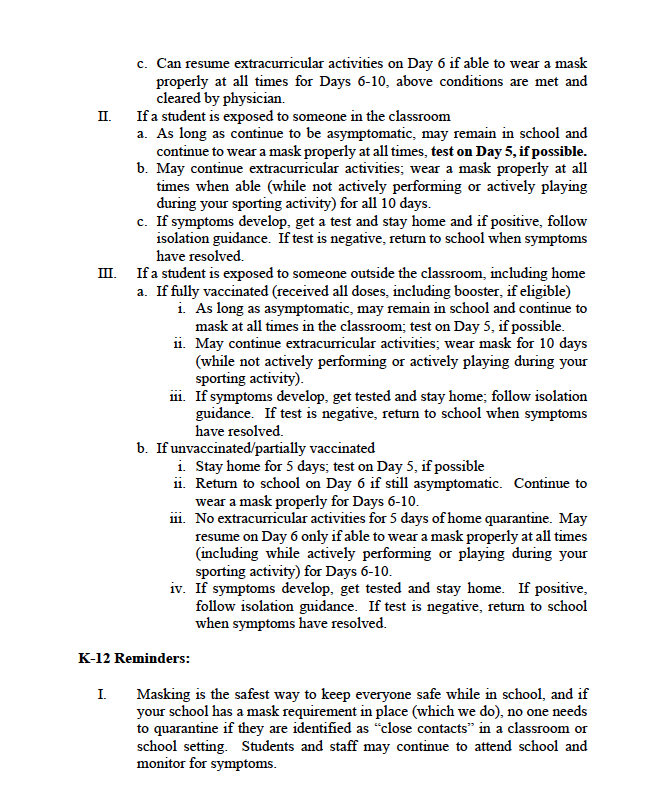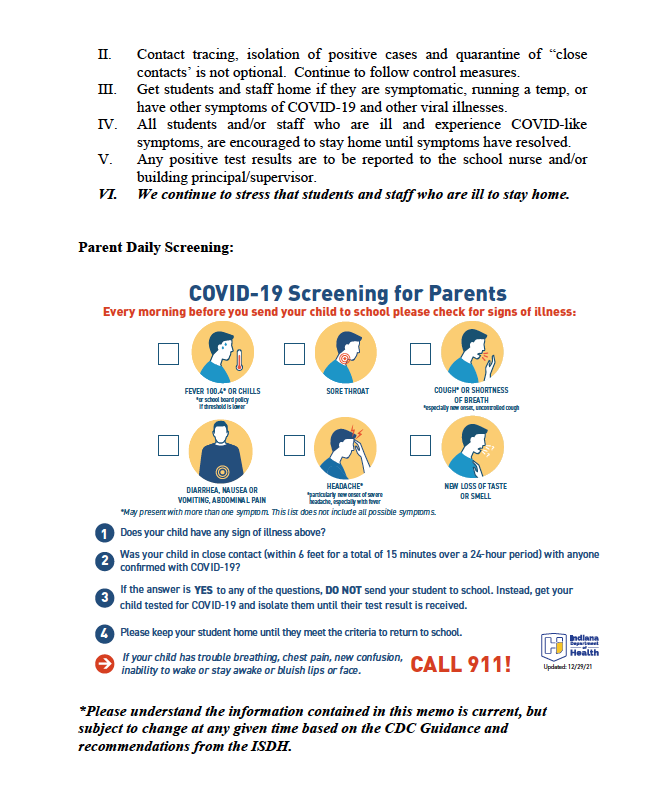 Please see the "COVID-19 Updates" link on the SVCS website for important back to school info regarding isolation/quarantine guidance. It can be found on pp. 50-52 of the Re-Entry Plan.

SVCS is aware of the TikTok posts circulating throughout the nation regarding school violence. We take all threats seriously and are working with law enforcement to address the matter. There has been NO direct threat to our schools! This is a precautionary measure for all.

📣BIG ANNOUNCEMENT! HELP US GET THE WORD OUT!📰 Our own Stacey Hamrick, K teacher at Ernie Pyle, has been named a 🏆Science of Reading Superstar Teacher Award Finalist🏆! PLEASE VOTE by Dec.23rd!
https://bit.ly/Vote4Hamrick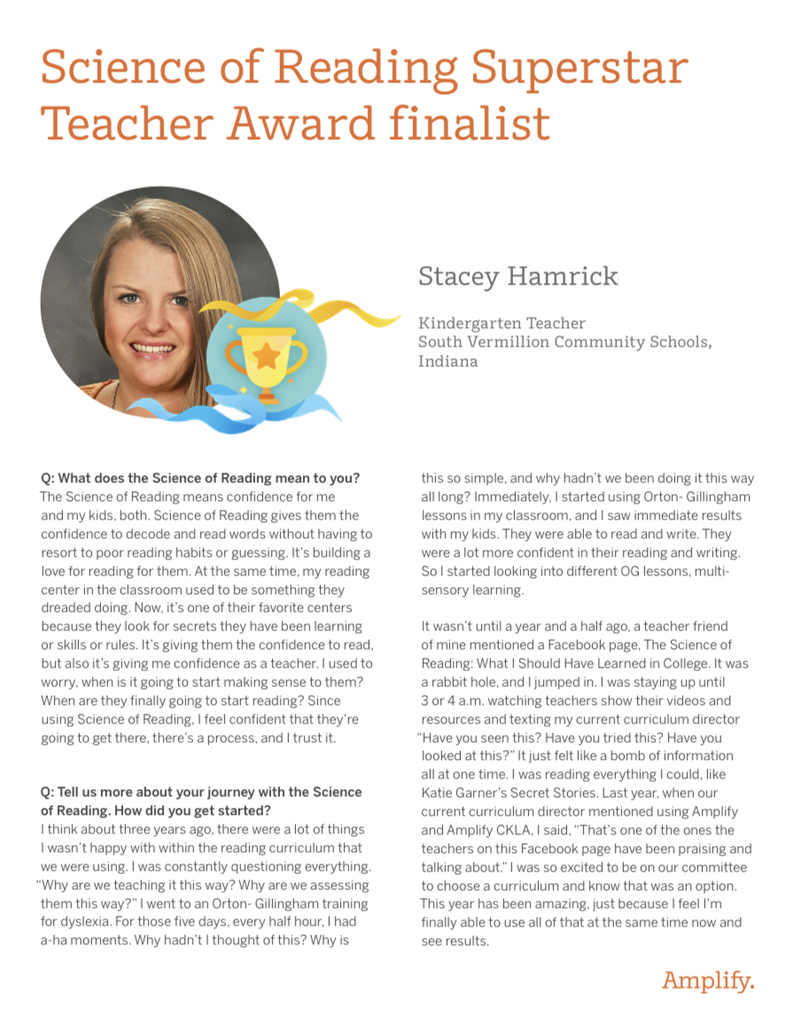 UPDATE: All schools are back to normal operations after this morning's lockdown. The unsubstaniated threat was resolved with no student or staff harmed.

Please see the attached communication from Supt. Chapman...