Clarification on Monday's School Bd. Meeting. The intent for the mtg is to allow Bd. members to attend virtually. The meeting is "open" and patrons may attend. Masks will be required.

See you on Monday!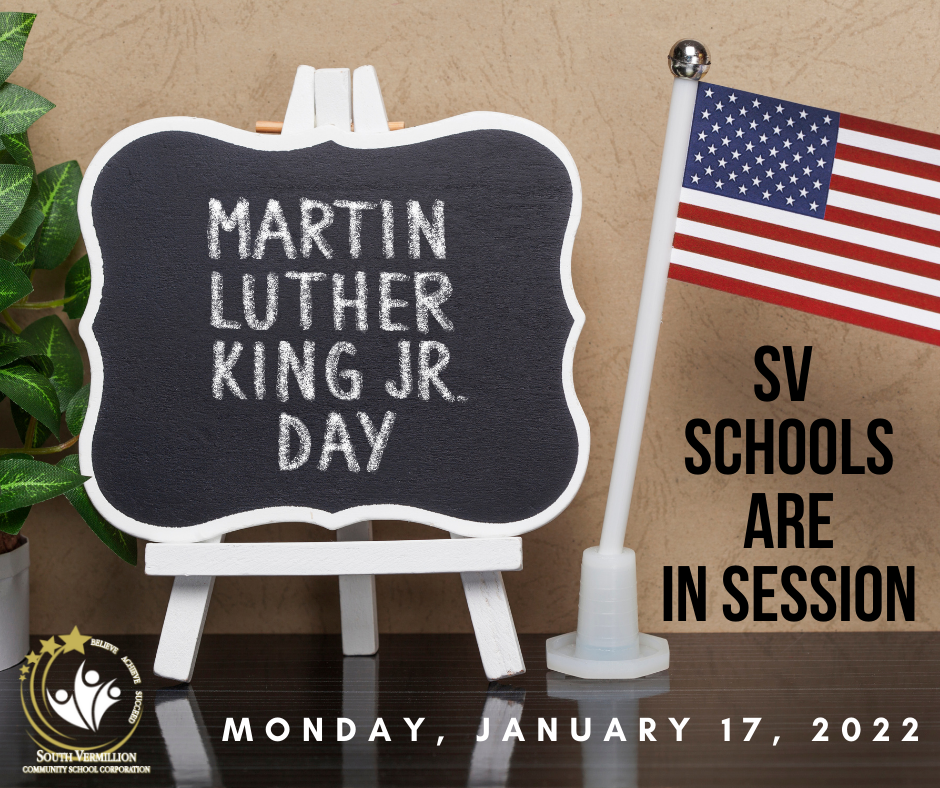 Due to increased positive COVID cases and with the county metric in "RED", Monday's School Bd. Mtg. will be virtual/live streamed.

With the rise in COVID numbers in our community, bus passes will not be issued. Students are to ride the bus they have been assigned. By following this protocol, are able to contact trace our buses efficiently and accurately. Thank you for understanding! ~SV Transportation🚌

Vermillion County COVID status has been updated to Red🚨. Please see updated guidance from Mr. Chapman.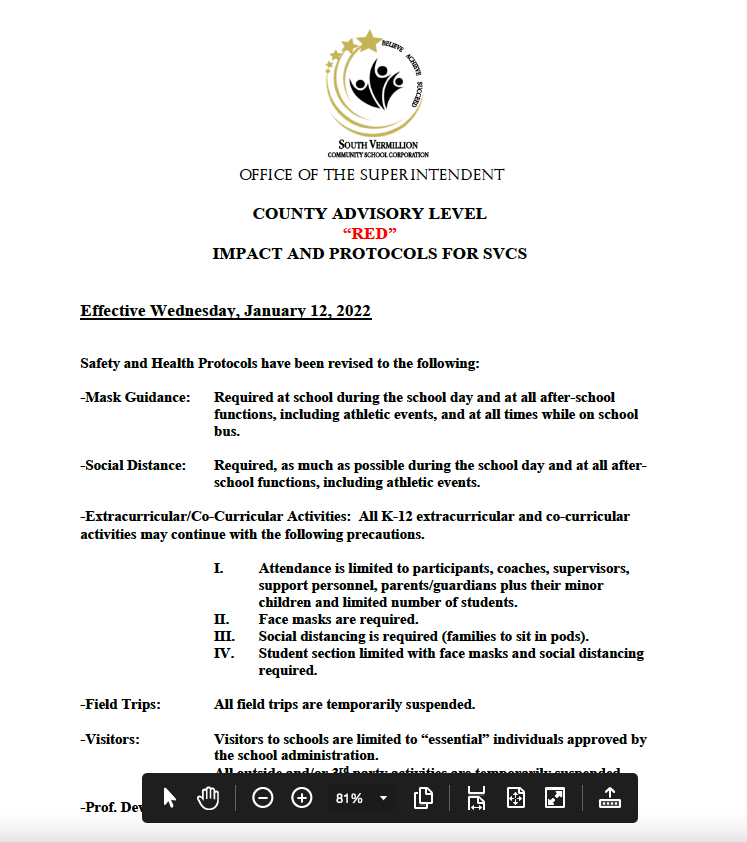 Due to the cold temps/wind chill forecast for the overnight and early morning hours, SVCS will operate on a 2-Hour Delay tomorrow. This also means that we will not have our early release and will dismiss at the normal time.

Welcome Back! SVCS is still mask mandating. Be sure students riding school buses properly wear a face mask while on the bus. For the health and safety of all students, thank you for cooperating with us on this important matter.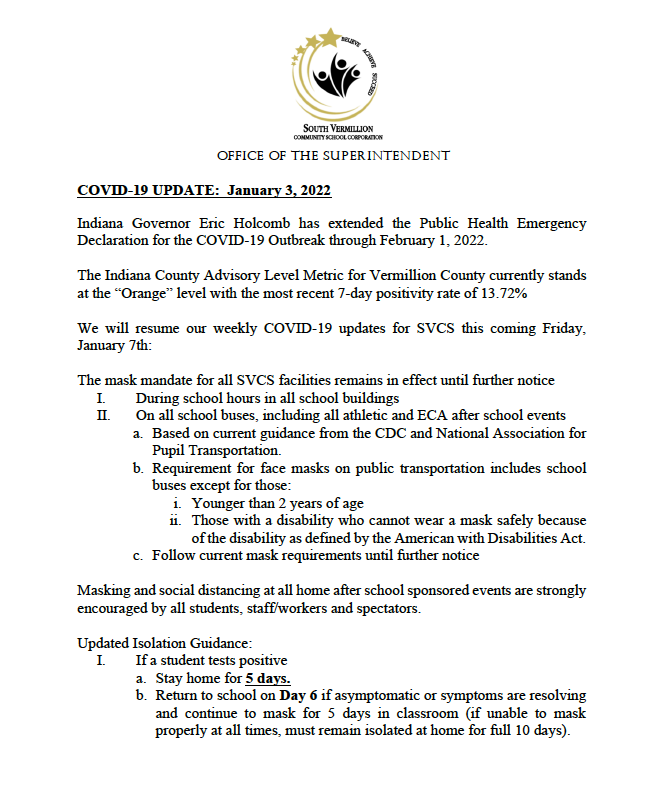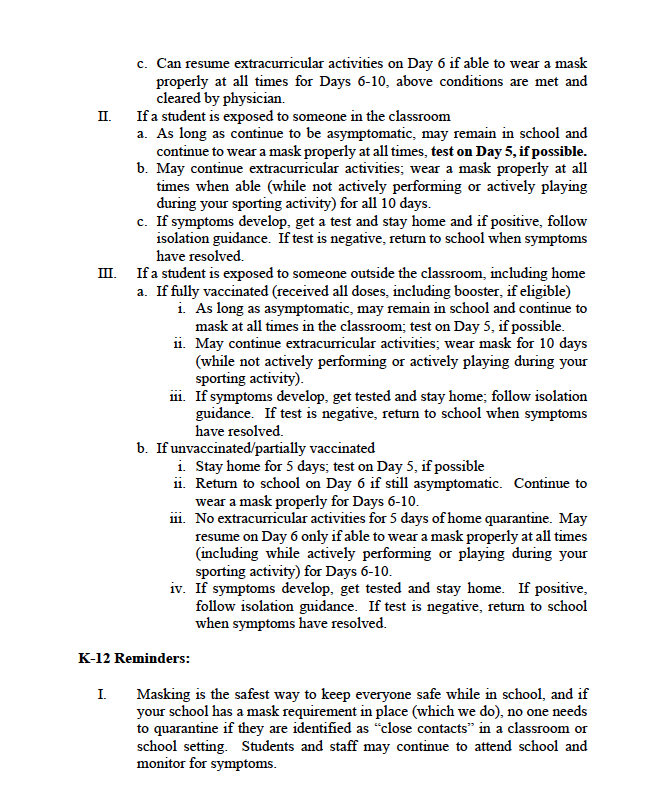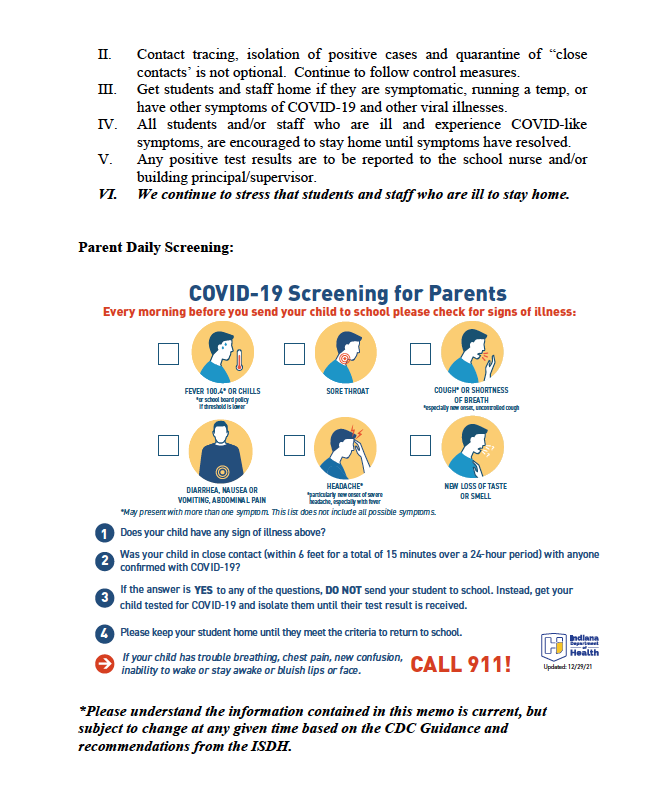 Please see the "COVID-19 Updates" link on the SVCS website for important back to school info regarding isolation/quarantine guidance. It can be found on pp. 50-52 of the Re-Entry Plan.

SVCS is aware of the TikTok posts circulating throughout the nation regarding school violence. We take all threats seriously and are working with law enforcement to address the matter. There has been NO direct threat to our schools! This is a precautionary measure for all.

📣BIG ANNOUNCEMENT! HELP US GET THE WORD OUT!📰 Our own Stacey Hamrick, K teacher at Ernie Pyle, has been named a 🏆Science of Reading Superstar Teacher Award Finalist🏆! PLEASE VOTE by Dec.23rd!
https://bit.ly/Vote4Hamrick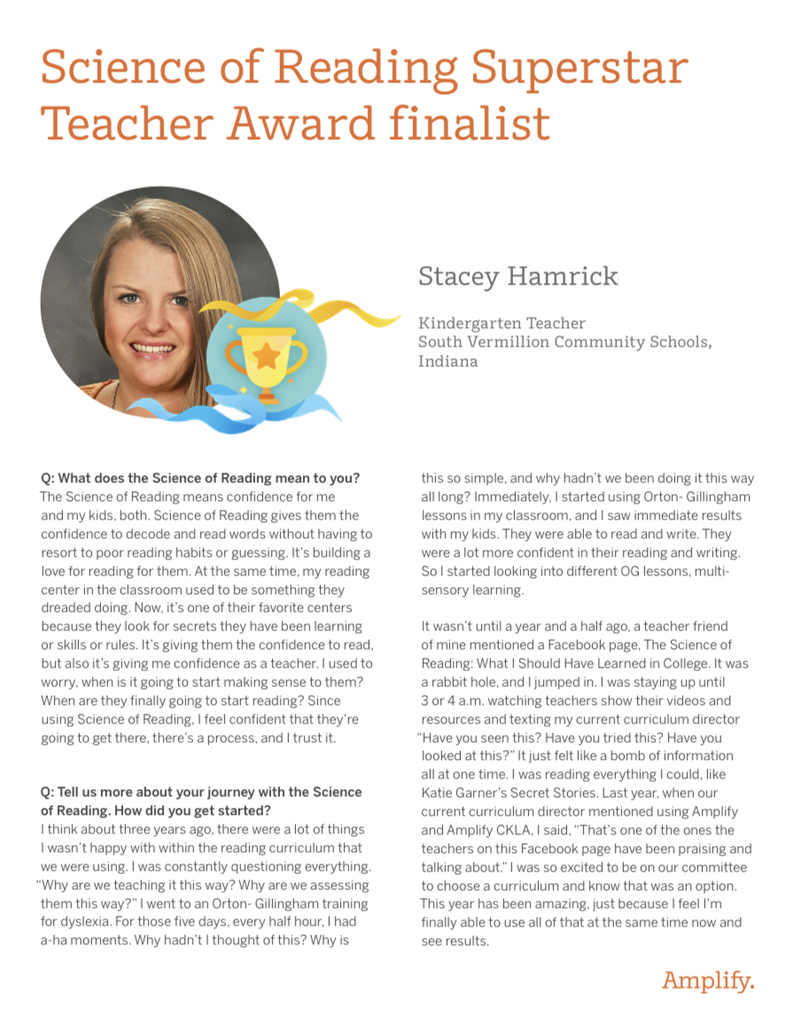 UPDATE: All schools are back to normal operations after this morning's lockdown. The unsubstaniated threat was resolved with no student or staff harmed.

Please see the attached communication from Supt. Chapman...

SVCS is on a 2 Hour Delay this morning. As a result, there will be NO early release this afternoon.

🇺🇸🏢Coming to you from the Indiana Statehouse with Nextech's CSforGood Showcase! 🏢🇺🇸 Our five 7th graders are in live-action mode with their tech designs riiiight now! Send the good vibes their way! So proud of these Wildcat coders and makers! #CSWeek2021 #1of8districtsinIN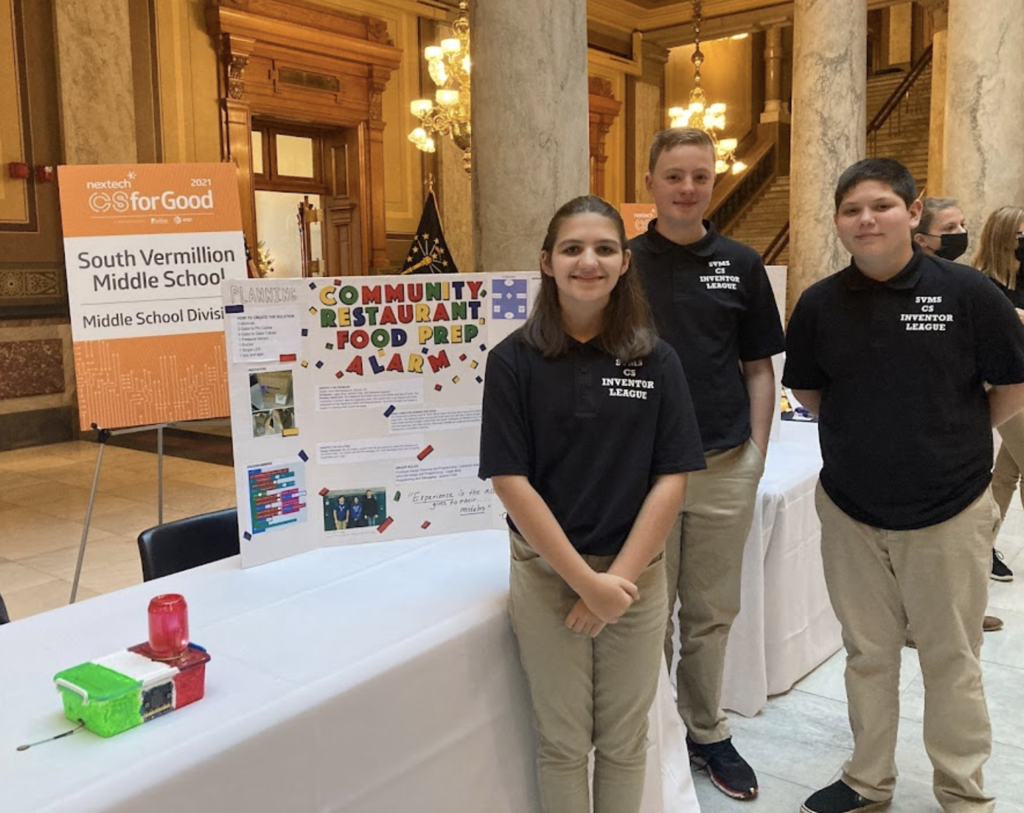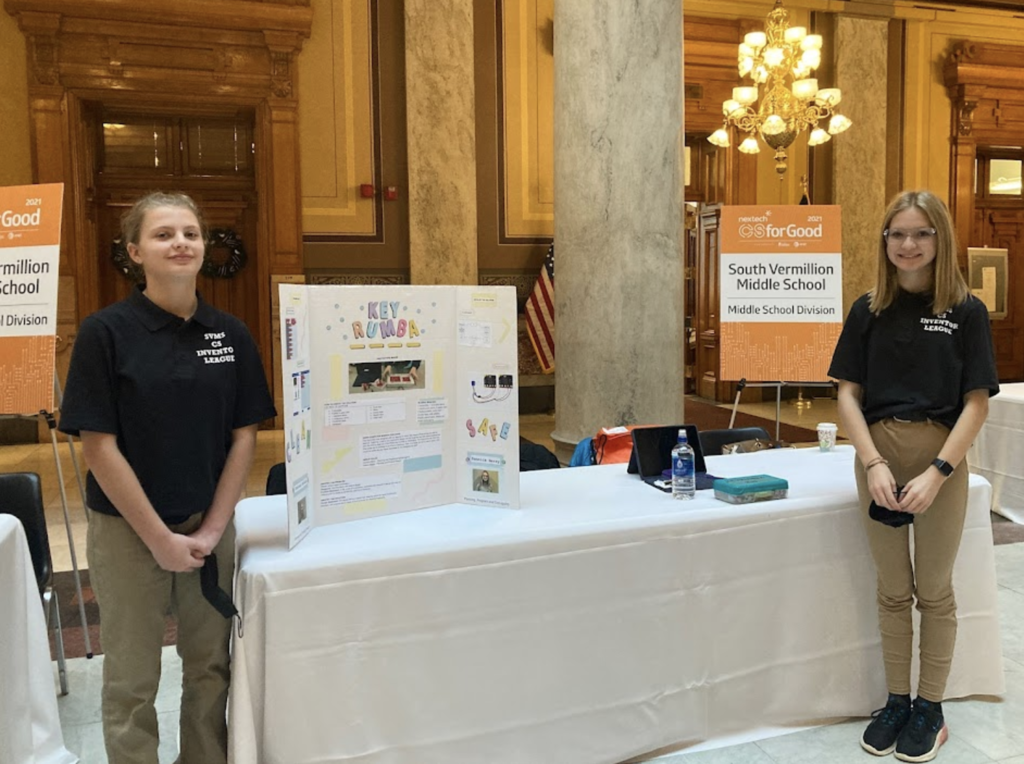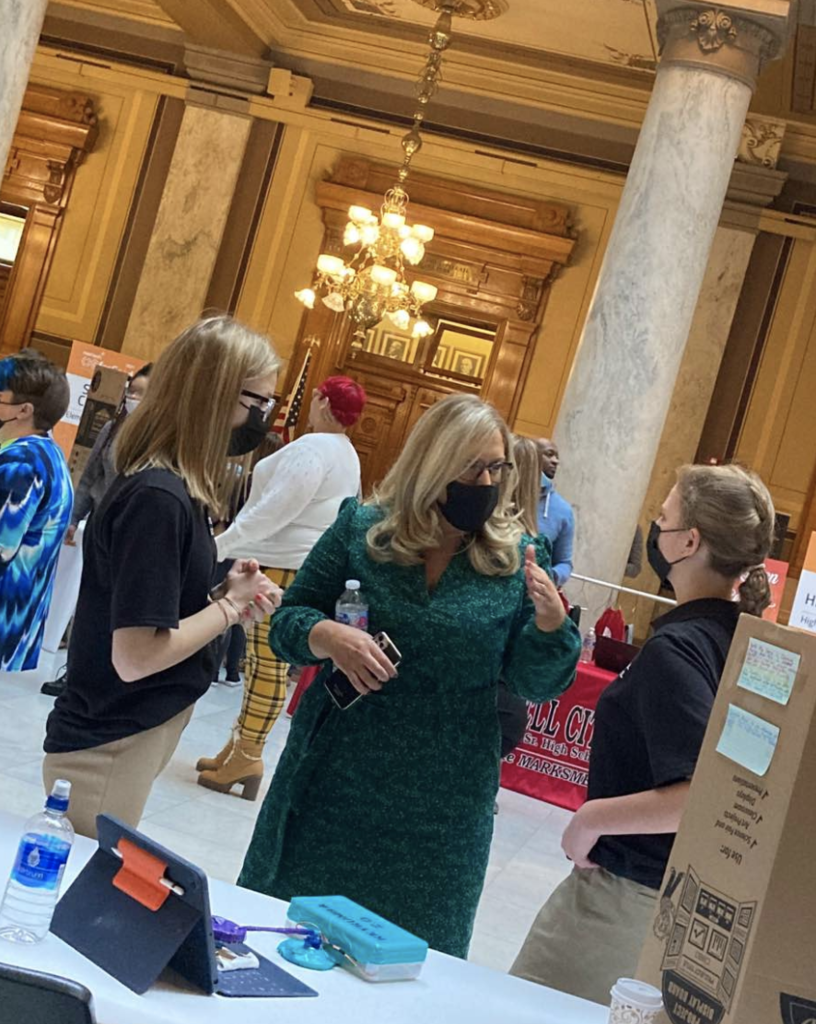 🏆Help us wish this team GOOD LUCK tomorrow in Indy!🏆 Their @nextechindiana challenge was to design & submit a technology project to demonstrate how computer science can be used for good when applied to real problems that impact their schools and communities. #CSWeek2021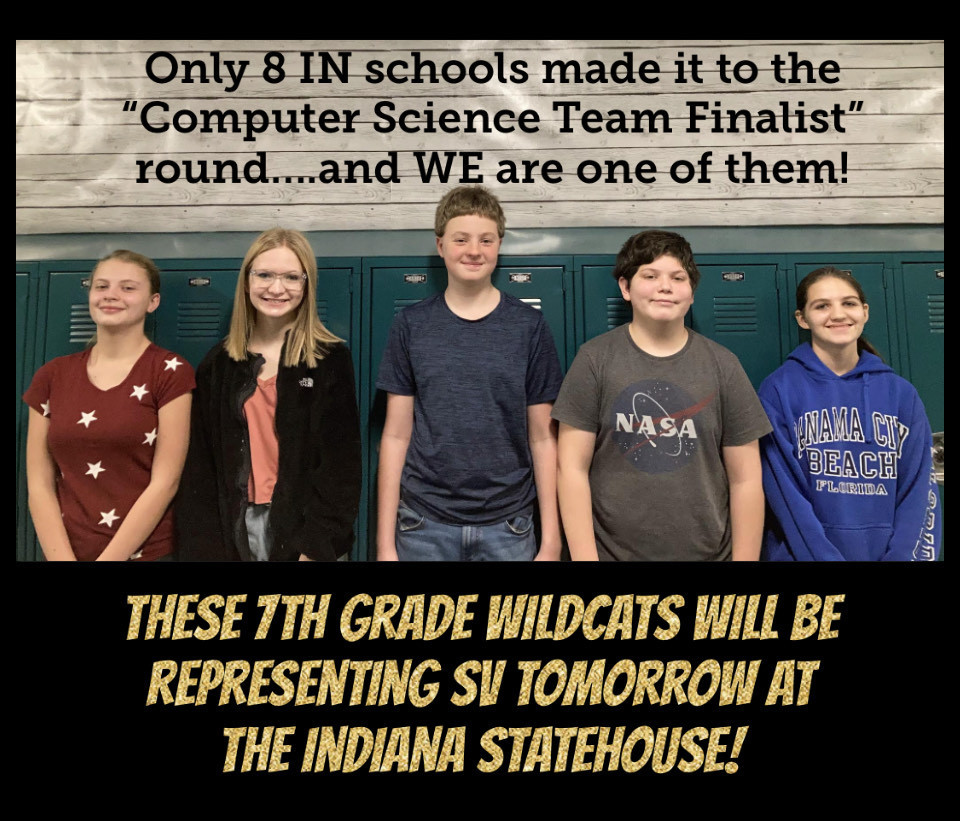 🖤💛🌲 Small Town Traditions! 🌲💛🖤 #NinthStreet #ClintonIN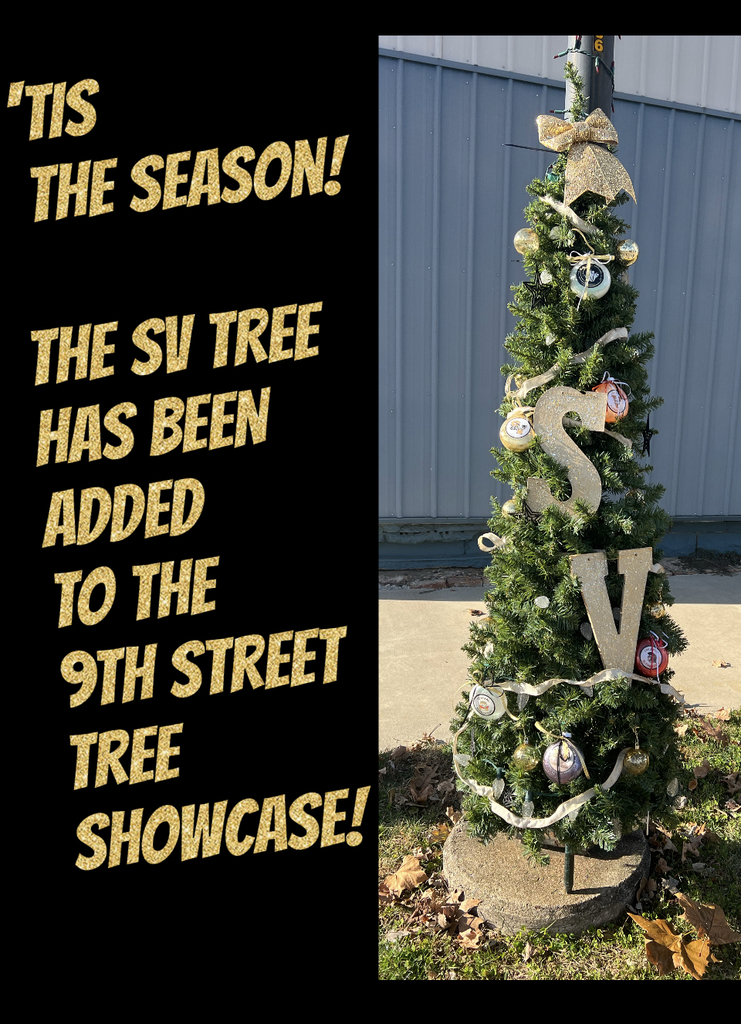 💛We love this student engagement: movement, sound, instant feedback!💛Mrs. Mathas and her 2nd graders practiced counting money this week using their new interactive displays. HUGE shoutout to our teachers and tech department for such speedy assembly and lesson integration! 💻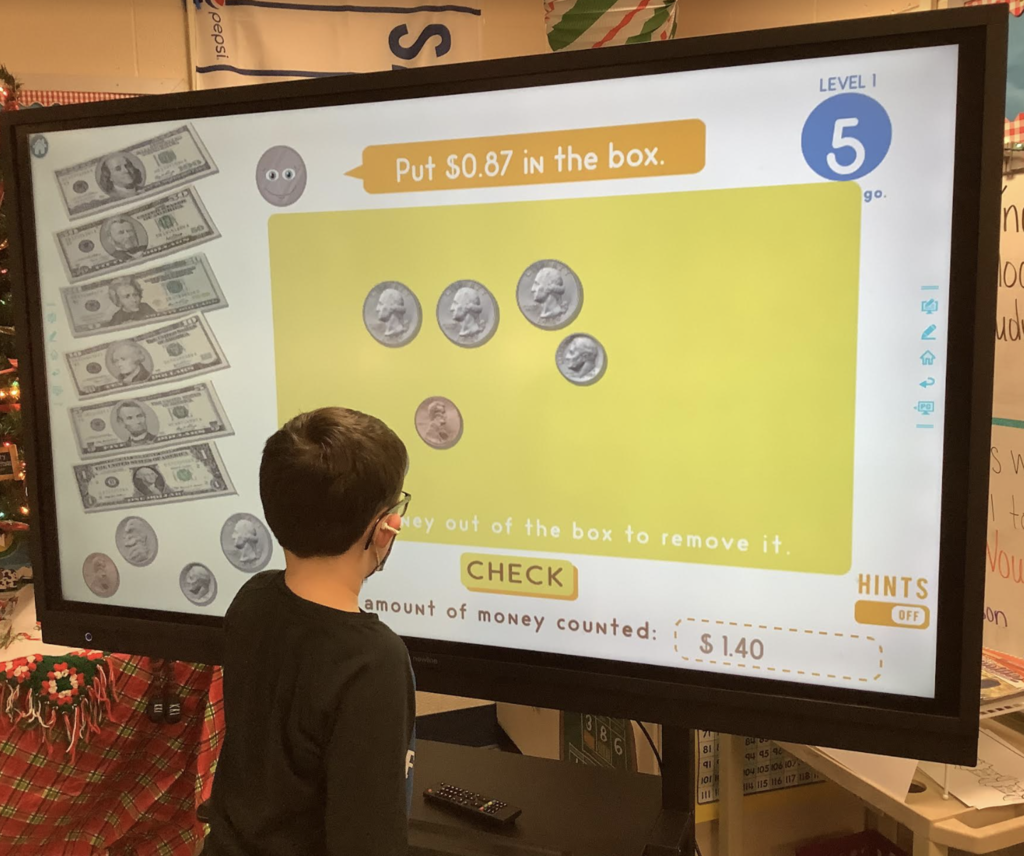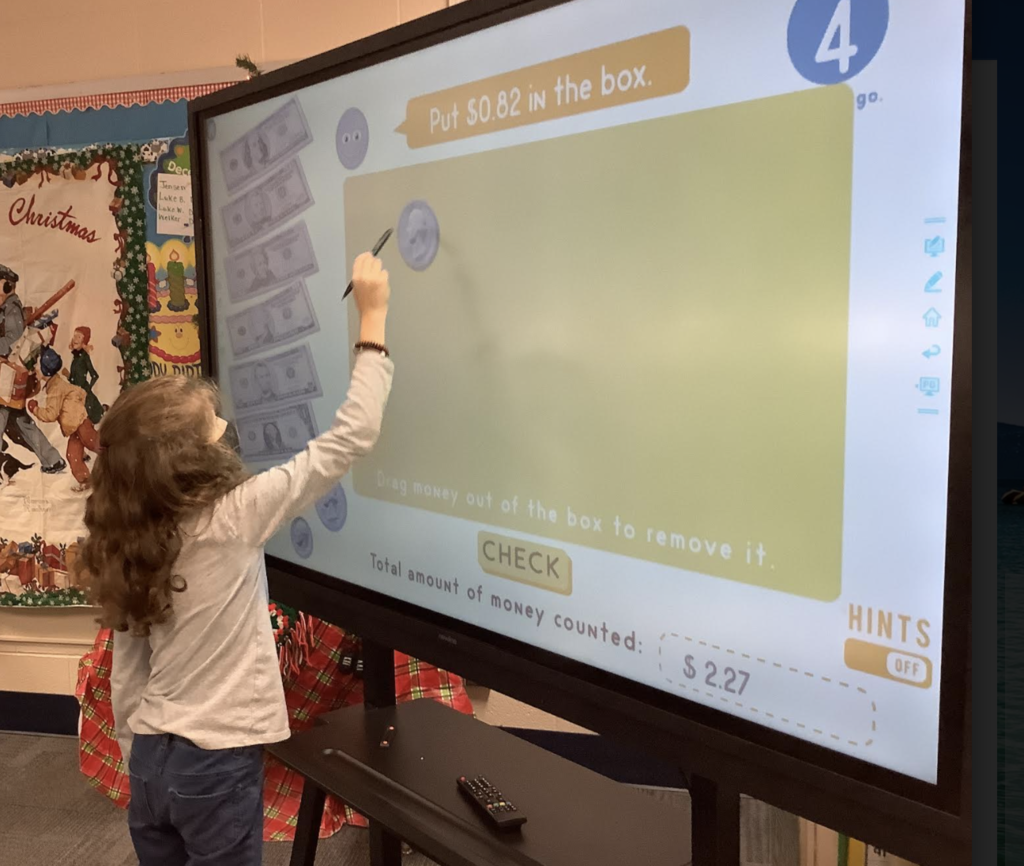 🐾Our K-2 students are having a great time with their plush therapy dogs!🐾Meet Bouncy the Disabled Service Dog! This resilient pup has overcome some tough challenges in his life by being exposed to training in key social-emotional abilities. Check him out at bouncykids.net.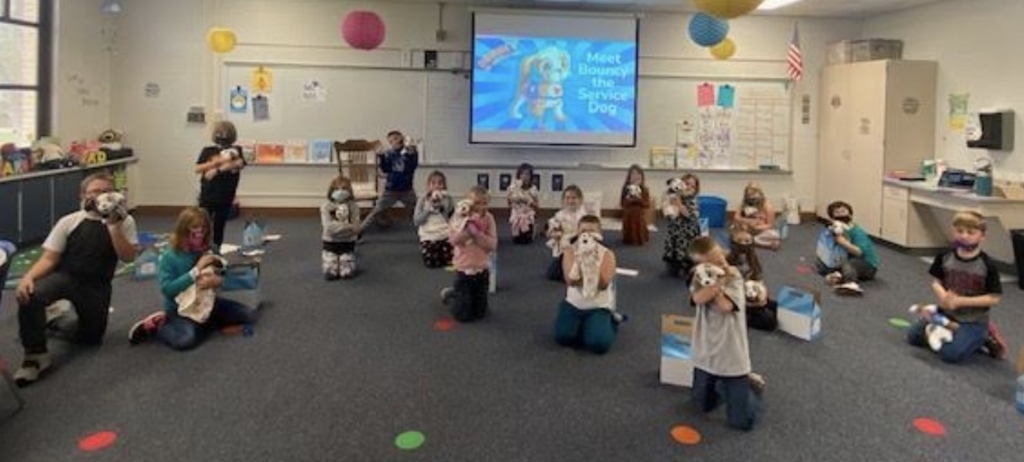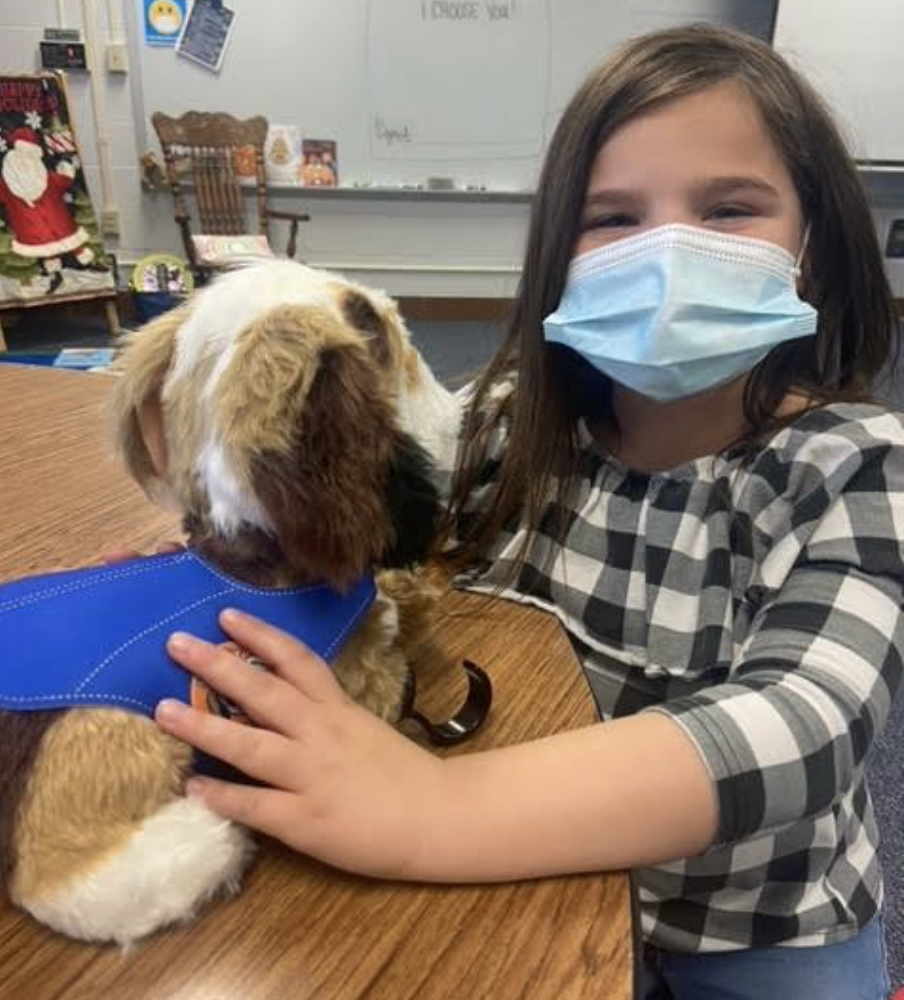 Last evening, the SVCS Sch Bd unanimously approved the recommendation to hire Mrs. Kristin Crabtree as the next Principal of SVMS. Mrs. Crabtree comes to us from N Vermillion Jr/Sr High Sch where she has been the Ass't Principal. Mrs. Crabtree will begin at SVMS on Jan. 5th.