Basesd on the latest CDC guidance, SV Schools will go mask "optional" on school buses beginning Monday, Feb. 28th. Students will not be required to wear masks, but may do so if they choose.

SV will be on a 2-Hr Delay today. There will be no "scheduled" early dismissal.

📚Great news for our emergent readers!📚 By providing early reading proficiency information, we can provide targeted interventions to our students who need it most!
https://tinyurl.com/5n87kh2x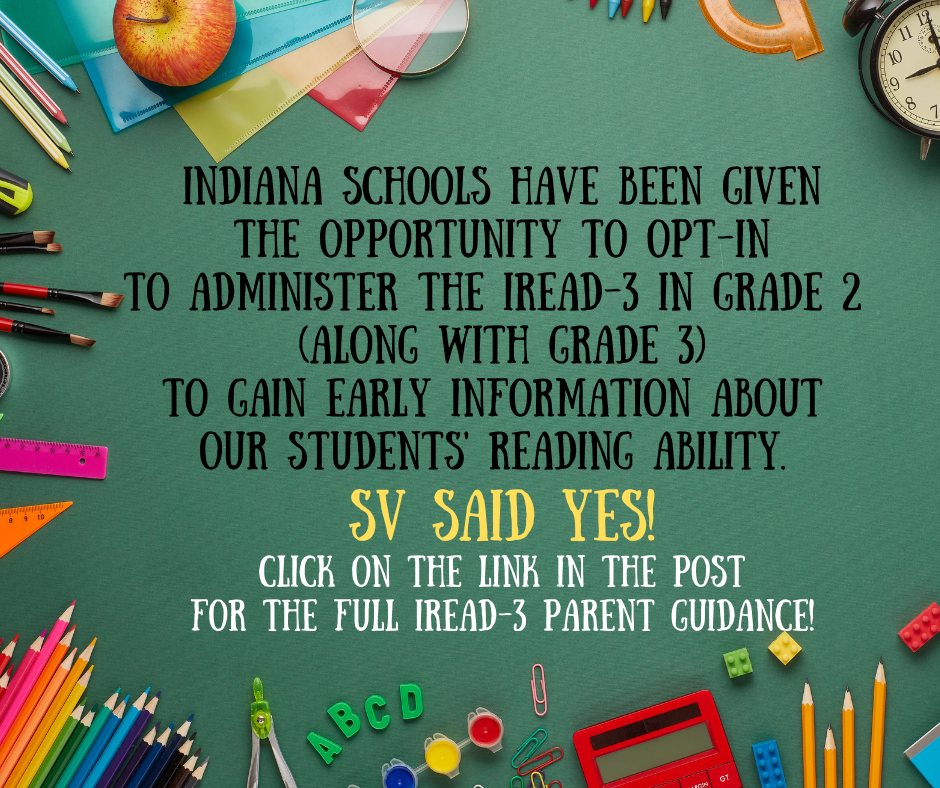 SVCS will be eLearning today due to current and forecasted weather conditions for today.

SV Schools will go mask "optional" beginning Wednesday, February 23rd. This is for all buildings during the school day and all school sponsored activities/events.

This is just a reminder that all SV Schools will be closed Monday in observance of Presidents' Day.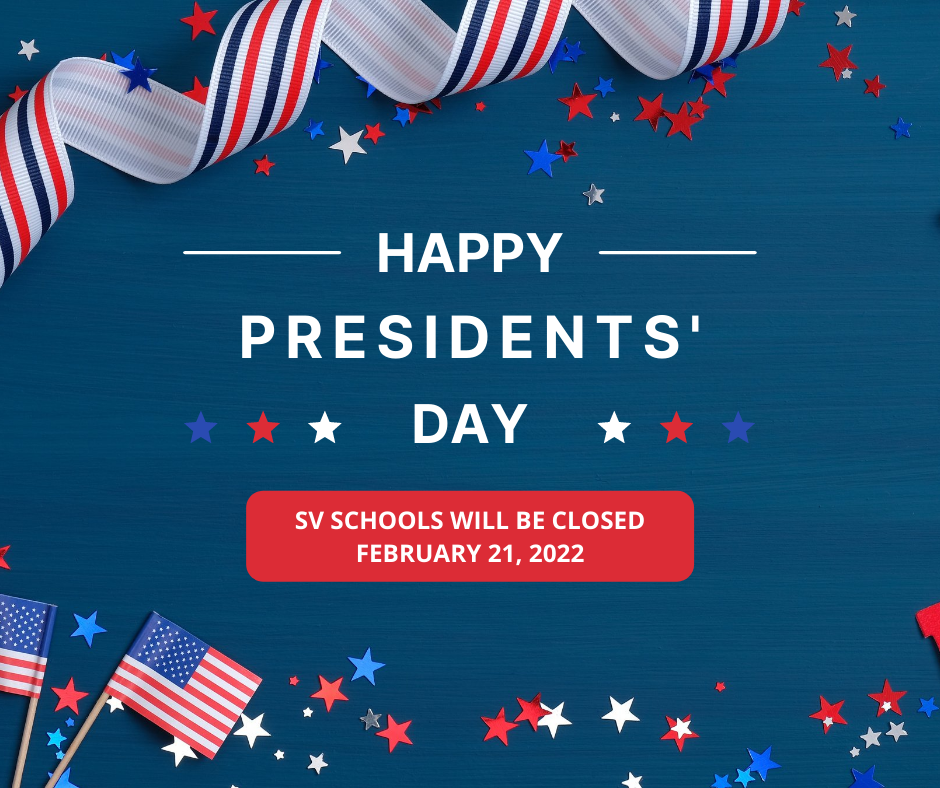 Due to the overnight weather SVCS will be on eLearning status today. Staff should follow the weather protocols for School Closing/eLearning guidance.

SVCS will be on a 2-Hr delay tomorrow morning. There will be NO early release.

With the incoming winter weather issues expected at dismissal time, SVCS schools will be dismissing an hour early to allow school buses to safely transport our students home.

👩🏽‍💻2-22-22 is Digital Learning Day! All K-5 students in Indiana are invited to participate in this virtual Family Code Night! Visit nextech.org/levelup-family-code-night to sign-up! You don't have to know one thing about coding or computer science to participate! 👨‍💻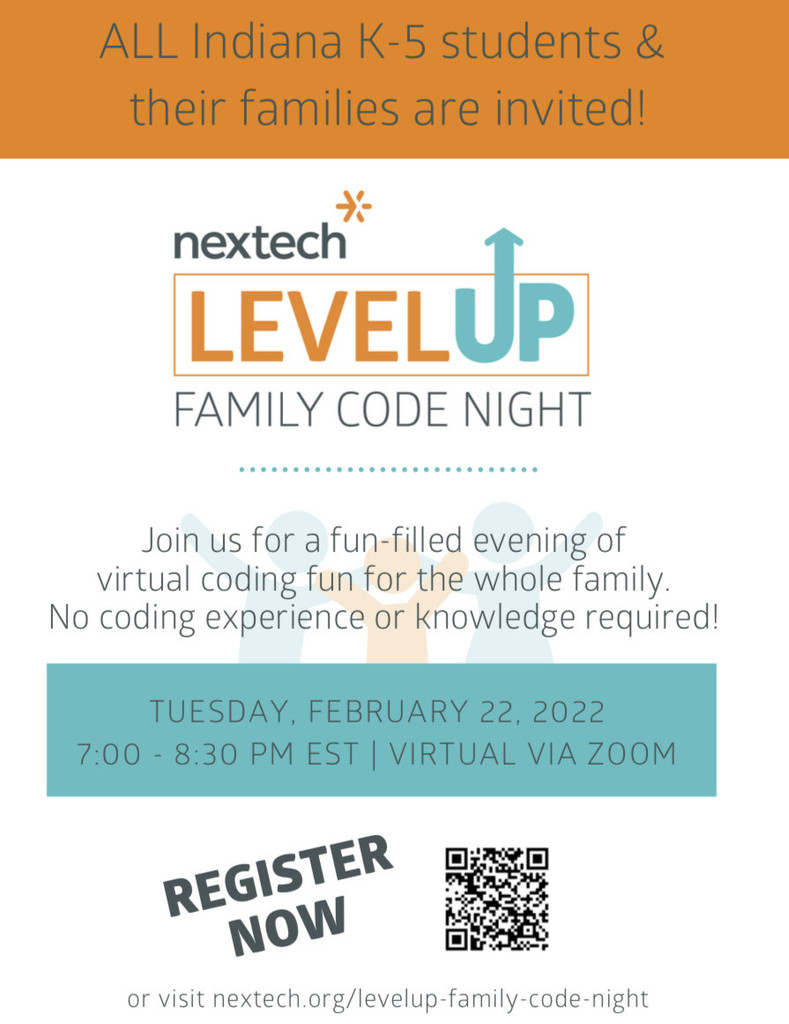 SV will be on a 2-Hr Delay Monday due to the conditions on our county roads. Some pick-up points may be unacccessible due to snow. Expect possible delays on the morning routes

📕Tonight we're reading chapter 3, The Two Faces of Mrs. Brisbane! Keep this bookmark handy so you can follow along with our nightly recorded readings in the Canvas course (taking weekends off). 📕Not a K-5 student or K-5 employee at SV? You can still read along with us from anywhere in the world! Check out the book from your public library, or download it on any reading app! 📕The Clinton Public Library is celebrating the love of reading and the lovable Humphrey throughout the month of February also! A community that reads together, succeeds together! #OSOB #HUMPHREYatSV2022 #OSOB2022atSV #Title1FamilyInvolvement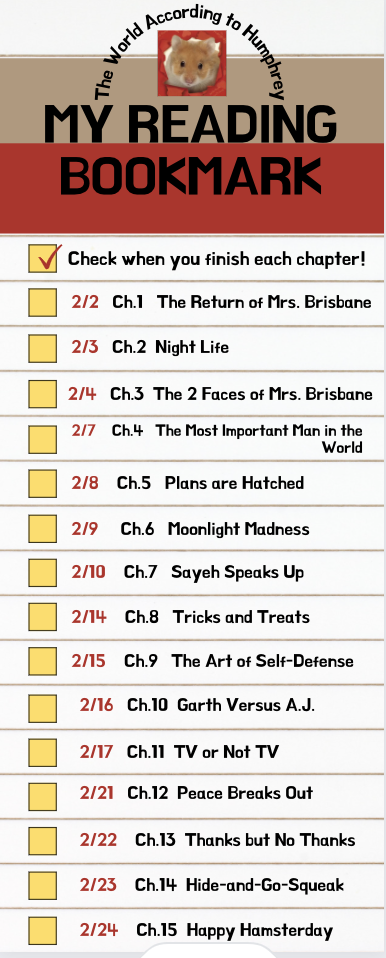 To no one's surprise, SVCS will once again be on eLearning on Friday. Snowfall and winds are creating hazardous conditions including county roads drifting. Be safe!

There was an error on Ch 10's closings list. SVCS is closed today, not Monday. The error has been corrected and will be updated on Ch 10. My apologies for the error!

📕TODAY IS WORLD READ ALOUD DAY!📕 Our 3 elementary schools are kicking-off a district-wide family involvement project: One School, One Book! Students received their books yesterday, & tonight they can listen to chapter 1 on Canvas! Please share pics with your books! #OSOB

SVCS will be on eLearning Thursday due to the winter weather.

Due to the forecasted winter storm warning, SV is moving to a weather-related eLearning Day tomorrow. Teachers and students should be prepeared. There will be no staff PD.

The SV Food Service is excited to offer eLearning Meals again this week! INSTEAD of pick-up on Wed., each school will be sending home FREE grab-and-go meals (to interested students) on Tues. afternoon. Meals include perishable items that must be refrigerated. Thank you.

📕Think back to YOUR elementary years!!📕 #WorldReadAloudDay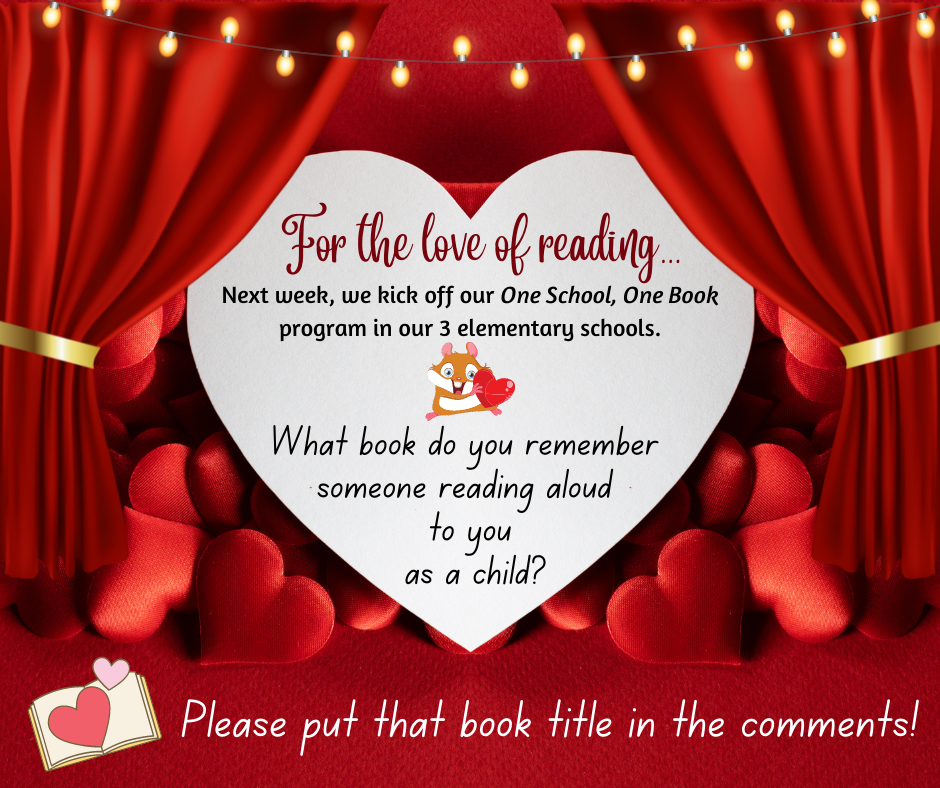 💻REMINDER: We have a scheduled eLearning Day for SEL Teacher Training on February 2nd, 2022.💻