EDIT MAIN
Principal's Message
Parents, Students, & Community Members,
South Vermillion Middle School is honored to be a part of the South Vermillion Community School Corporation and the Vermillion County community! The 2020-2021 school year marks my 19th year at South Vermillion Middle School. I cannot be more excited for the students and staff to return to school!
We have high expectations for our students and staff at South Vermillion Middle School, and our parents and community play a vital role in reaching our expectations. As always, we would like to thank you for your support throughout the school year.
We hope you find the information on our website helpful, but as always, do not hesitate to contact me at any time!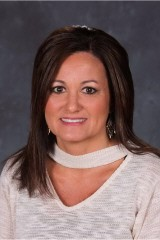 Mrs. Angela Harris, Principal
Phone: 765-832-7727 x3120