EDIT MAIN
Scholarships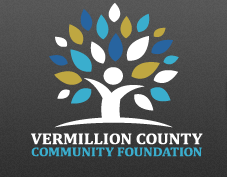 Western Indiana Community Foundation Scholarships (Applications due: March 1st)
please go to www.wicf-inc.org
SVHS Scholarships
Scholarship Season: February 1st - March 1st
To apply for the local common scholarships, you will need to complete the "Common Scholarship Application" for each scholarship. It is important that you read the criteria of each scholarship to see if you qualify.
Scholarship committees have requested that the application be typed not handwritten.
Each common scholarship is submitted differently either via email, mail, and/or hand-delivery. Submit your application as a PDF document.
All local common scholarships are due during "Scholarship Season". No late submissions will be accepted.
Every effort has been made to contact the individuals or organizations responsible for the scholarship information. Some scholarships may be discontinued without notice and others may be announced for the first time.
If you have any questions, please contact us at (765) 832-3551 or via email. We are happy and eager to help as needed.
Scholarships Using The Common Scholarship Application
Click here to access the Common Scholarship Application
Scholarships Using Separate Scholarship Applications
For Students:
1) Download Google Chrome Browser App
2) Open this website in the Google Chrome Browser App
3) Tap link above
4) If logged into email via safari, you will tap download. (down arrow).
If not logged into email via safari, it will open in separate window.
5) Tap on document one time.
6) Choose Open In and select Notability.
7) Create New Note and tap OK.
8) Use the "T" at the top to add text boxes.
____________________________________________________________________

Scholarship Search Web Engines
Fastweb
Scholarships.com
Chegg
Cappex
Careerinfonet.com
Seniors are encouraged to research for college scholarships by visiting the websites of the colleges of their choice at Indiana Colleges & Universities.